VLI-35 / VLI-45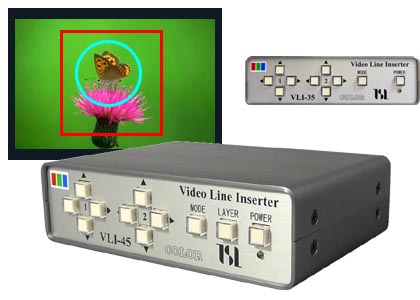 ■ VLI-35, VLI-45 can be inserted onto the video screen
drawing in various COLOR.
* Insert 10 different shapes
Draw Functions are the same as the VLI-30/VLI-40
* Brightness adjustment and color change of the shape can be easily operated
Are available 7 standard colors and 1 unique color as a default colors.
COLOR COLOR COLOR COLOR
COLOR COLOR (UniqueCOLOR)
* Double Layer (VLI-45)
* Scale function (VLI-45)
* During power-OFF,
to hold the operating mode and graphic information.
* PC Interface (VLI-35U/VLI-45U)
Further options are available via the PC interface
* can be set an unique color to one of 12 colors which is prepared
* Select 2 kinds of dashed line
* Changing the drawing line width
* Specifies the shape of the frame corner
* Per layer, you can specify the drawing flashing

■ Images of the drawing shape
If you use the double layer capability of VLI-45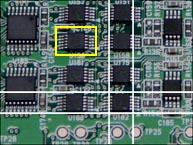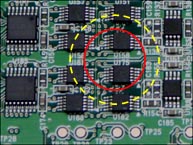 You can insert any shape you choose two from 10 different shapes, very useful.
The VLI-45, there is also a scale feature in addition to the double-layer insertion function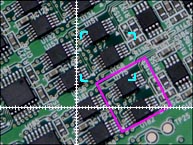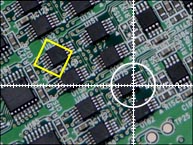 ■ Specifications
* Video formatNTSC composit video(SMPTE-170M)
* Input impedance75ohms(BNC)
* Output impedance75ohms(BNC)
* Power consumption0.2A @5V(normal)
* SizeW140xH40xD100(without rubber foot)
* Weightunder 400g
* AccessariesAC adaptor
■ notice
* Product specifications and appearance are subject to change for improvement

■ Brochure
■ Inquiry
E-mail : support@tslab.com